When I Close My Eyes,
MAG
October 15, 2014
the sky breaks white
with no churning darkness
and the stars are these meaningless
forms of white with no contrast:
all their light has caught up
to the passing of time.
as this sky falls away,
i wake to see a flash of your skin,
your shoulders, sleeves and fingers
brushing mine.
i open my eyes to the darkness
of my room,
blinking furiously.
i erase, with a harsh severity,
your face, and why i thought
the sky was so
broken.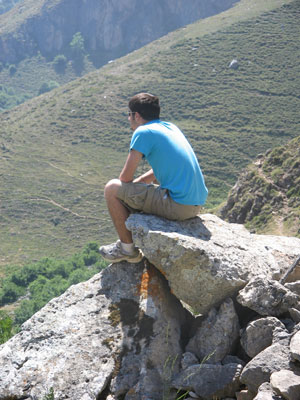 © Bonnie K., San Antonio, TX