Insomnia, Coffee, and Butterflies
MAG
October 24, 2014
The night's music keeps me awake.
There's melody in the drizzling rain
drip-drip-dripping along the window pane.
I hear it within the old, whirring fan blowing futile air to absolutely nowhere,
And within the distant droning of a
television in the other room.
Together, they strike a chorus.
The poignant scent of French vanilla coffee drifts throughout the house,
And I know you can't sleep either.
You evade dreams and escape reality
all at once,
One cup after the other.
There's a certain loneliness to lying awake,
Eyes large because of an anxiety I can't quite name,
Mind fluttering with those butterfly-thoughts too elusive to tame.
Catch one or catch hundreds more,
Disorienting and tantalizing,
Mystifying and petrifying.
And my eyes can't help but wander
around the room,
Imagining silhouettes by the doorway.
Your hand rests upon my bedframe.
You're happy to see me,
You're laughing.
You have no desire for infinite cups of coffee that drown your thoughts in caffeine.
You catch your butterflies and give
them purpose.
You follow your dreams.
In my nocturnal imaginings, you're just
how you used to be.
You can call me an insomniac,
But I think the only reason I can't sleep
Is that I still can't quite catch
My butterflies.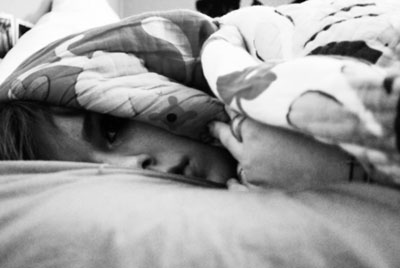 © Erin H., Carrollton, TX