The Apartment on Brandywine Rd.
November 16, 2014
Taped up cardboard boxes,
Covered furniture, rolled up carpets.
I'm told to get out of the way, but I can't help
But look back at our apartment.
There goes the couch, the television, the pots and pans.
There go our dressers, our clothes, our twin-sized beds. 
I was speechless,
But there was nothing left to be said.
I watched with widened eyes as they carried
Our childhood memories out the door.
Mommy's mirror made the world frown
As they lifted it off the floor.
My innocent mind couldn't understand why
You'd let them take everything away.
There go Daddy's paintings.
But colors weren't supposed to look that gray.
I ran outside in the rain,
Bypassed the boxes and all the memories.
Ran away from Future's whispers,
Climbed up the steps and sat atop in solemn reverie.
You found me there, the rain dancing across my skin,
Drops splattering across pavement and asphalt.
I looked up at you with watering eyes and asked:
"Is it my fault?"
You laughed a laugh like tinkling bells,
Lifted me in your confident arms and carried me back up the stairs.
You told me home is where the heart is;
It didn't matter why or where.
Yes, you said home is where the heart is.
And I vowed I wouldn't miss a beat.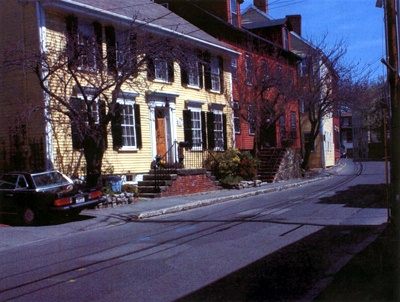 © Josh W., Marblehead, MA