Metamorphosis
December 22, 2014
Right now I'm trapped
Within my own cocoon,
Wrapped
In captivation.
Right now I'm dreaming
Of a different world,
Seeming
For liberation.
I'm yearning for
Metamorphosis,
Aching for the feeling
Of vegetation
Beneath my wings.
I long for more than
Sparse visitation,
Overactive imagination,
Lack of destination.
I long for the flora,
The fauna,
The sectors of nature,
The slight upheaval of these
Vibrant wings
Beneath the wind.
Right now I'm locked
In a stagnant world,
Blocked
From outside sensation.
Right now I'm caged
In an electrified prison, yet
Staged
For transformation.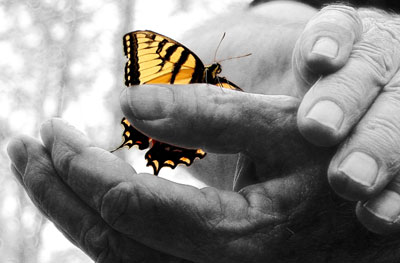 © Katie K., Macon, GA