What is Love?
March 5, 2015
Sappy love songs and quotes about love,
Cheesy chick flicks where the girl gets the guy
or finds love in her best friend who's been there all along.
Romantic tragedies, like Romeo and Juliet,
that teach you lessons about love and its "mysterious ways".
But this isn't the only kind of love out there.
One can find love in the simple things.
Things like falling asleep to the sound of rain,
kisses on the forehead by loved ones,
getting lost in a good book or an art project.
Warm, fresh smelling blankets right out of the dryer,
Finding a quote or song that describes you perfectly.
Things like finding someone who gives you butterflies,
Or even having a stranger smile and wave at you on a day when you just need
that little amount of effort from someone else to keep going.
Love is the things that make you smile and forget all the bad things in life.
It's the warmth of hugs and homemade cookies.
It's in the laughs and tears of loved ones.
Love is in the family traditions and memories of fun times together.
Love is when someone else can take all the negative thoughts out,
and make you feel like you have a purpose.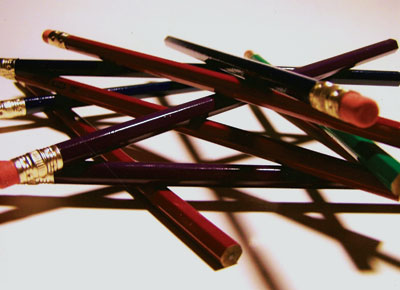 © Nicholas K., Weldon Spring, MO