We are the animals
May 2, 2015
I went to the lake the other day,
some fish were red, blue, black and gray.
All were different,
and swam a different way.
But when i dropped a piece of bread,
they became each other's enemy.
They fought endlessly,
pushing and shoving out of jealousy,
not giving an ounce of sympathy.
When all was gone,
they went back into harmony,
continuing to go their way seperately.
I have come to realize,
that we, the people, are just as uncivilized.
We are so fast to criticize,
so fast to put a person's feelings on minimize.
We are the epitome of a curropt society,
you see, we the people, come in variety.
We live different,
but not by nationality.
A fish's bread is like our economy,
but instead of going back into harmony,
we are left fighting,
and this is seen so commonly.
Unfortunitly, this is mother nature,
we aren't living in peace,
but we are living in danger.
And i understand animals fight for the will to survive,
we are human, but live so deprived.
A world created to be peaceful and beautiful,
but instead covered in dversity.
We are in severity,
they're the animals,
but look at us in irony.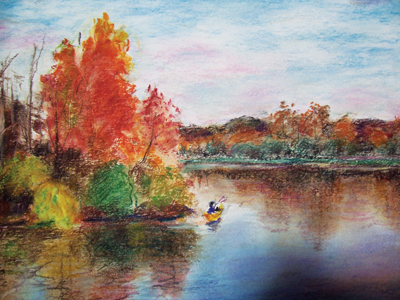 © Xiao H., Naperville, IL