Identity
MAG
June 8, 2015
the sun streaked her fingertips across glass clouds and
left behind those familiar prints of amber yet
i was never allowed to leave my fingerprints on the glass table.
i was fascinated with
those swirling markings of identification,
those simple patterns that reminded you that
it was okay to be different.
today Miss Cook told us that we were all unique snowflakes.
of course, in Florida, it never snowed but she said
that the only difference between
snowflakes and raindrops were that
raindrops became puddles instead of
snow angels.
she said, "look. no two fingerprints are
the same."
so i compared my fingers with those of a
dark-skinned kid who was held back in kindergarten
twice and with
a Muslim boy who, when i met him, taught me that earth's arms cradled
way more religions besides
Judaism and Christianity.
i think i then decided that
i wanted to leave my imprint on the world.
i got home.
black coffee bubbled in the kitchen
along with
a boiling conversation in the dining room.
i sat down at the table for dinner,
streaked my fingertips across the top,
hoping for
a lasting impression.
i guess the sun was more privileged than i,
because my prints were wiped clean
immediately.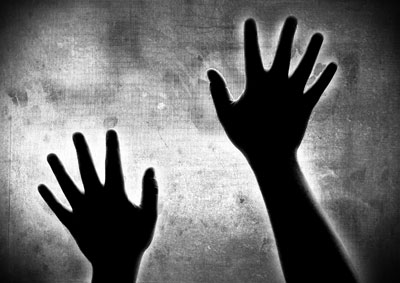 © Andrew F., Lake In The Hills, IL