King of the Castle
July 10, 2015
Here, we all have our places.

Our refurbished, new and improved places—swapped from the reality of age or family.

The six year-old isn't withdrawing to the alphabet blocks, leaves the kid's table for the throne.

My brother, age nine—nine, and he plays his games as if he only has those nine lives.

Our cousin, nine—and he'll stop talking about Pokémon for the hour and a half we have for King of the Castle.

The littlest cousin, six, pale, and a miniature blonde cowlick I'll stop petting for today.

Me—thirteen, and the only girl in this cousin quartet.

As we do every year, once a year, in those one and a half hours, the four of us venture down to the schoolyard beside our grandmother's house.

To the playground, the six year old tells me that I have to be his 'guardian,' his 'castle guard.'

He gestures to the jungle gym. "Castle," he says. "Nobody but me in it."

So I tackle anyone who tries to enter the castle where the six year-old perches high on top, a stick propped up against the bars.
He points the stick, like a wand, at my brother.

His tiny lips move quickly as he chants a spell.

I don't tell him that kings don't have wands.

A twig snaps, I turn, catching my brother's crooked smirk.

"I'm the King of the Castle!" he jeers, his dark eyes glittering.

I lunge at him, because I have to—because the crabby, six-year-old blonde boy still wants to be King, his brother and my brother the trespassers, me the guard.

Our refurbished, new and improved places—the littlest on top.

I am his guardian.

Until I miss a movement out of the corner of my eye.

Until his brother pushes him off the pedestal, and he goes falling, falling, falling

Down.

Our moment ends. Little six year old bawls—charges after his brother with horrifying, inhumane shrieks.

Pathetic little lion roars.

"I want to be King!"

"I want to be King!"

"I want to be King!"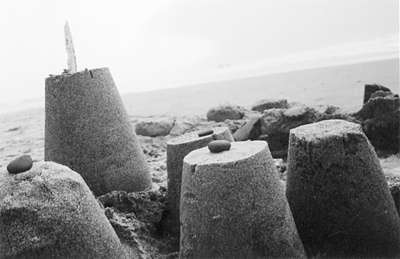 © Lydia D., Seattle, WA