What Was That?
September 1, 2015
What was that I heard?
Repeat it, repeat it
Except I was the one who fell for you
Who gazed into your eyes and felt your heart and
Listened to those words that were untrue
And I'm a slut? Okay then, why did you slap my @$$
You really aint all that you know
Before you say something about me, go and look at you
Look at the disgusting things you do
So
Take it back
Your mission in life now is to tear me apart, ha
Well, you have failed
You are a failure because you'll see when you look at my heart
It's intact
If I'm no good and good for nothing and aint...
that word you say
Tell me how I score sky high on state tests and SAT preps
(without studying)
and how I'm the "nerd" you beg to write your current events
Tell me that, but tell me, how I'm still in love
But I am
And tell me again that I aint good for nothing but sex
Not now
Tell me when I'm your boss, your mayor, your president
Yes, president
I am no slut. I am better than you could ever be
In 20 years when I have my dreams you'll still be groveling on your knees
I'm better than that
And I deserve someone who doesn't just want inside of me
I deserve someone as beautiful and loving and special
As I am
I could never lower myself to your level
Never degrade myself
This girl is high-class redwood material
Too good for bjs
Too good for selfish, flirtatious, heartbreakers like you
So tell me again
Que paso?
What was that?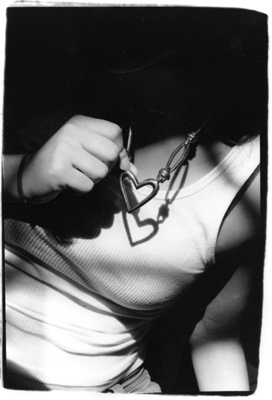 © Julia R., Bethesda, MD