Question
September 2, 2015
Why
Do we starve and tone and exercise
Go days without eating
Do crazy cardiovascular crap
Hurt our bodies
Just to please hot, shallow bastards who'd never get past your face?
What
Ever possessed us to obsess over thinness, thinness, beauty
Hop on the forbidding scale
Refuse to eat breakfast, dinner, or lunch
Stare and curse and wish for Beyonce's face
Just for some perverted boy to place himself all over me and then leave me behind?
Where
Did we get the idea that jerks, bastards, A-holes could love
Could care for more than our bodies
Could adore more than our breasts
Could want more than our virginity
Just enjoying the pleasure of our taste, our feel, ignoring the hurt on our faces?
When
Will we invest in doing things, fun, silly, happy
Because we crave it
Because we need it
Because we like it
Because we deserve it
Just living in utter happiness, our own way?
Why
Don't we get that beauty is only skin-deep
That Jesus loves me just the way I am?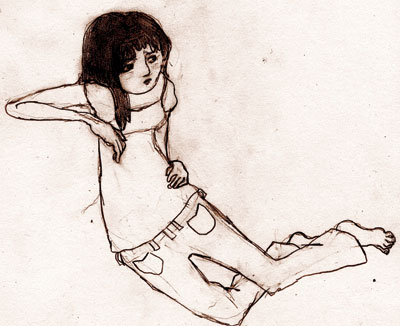 © Samantha W., Albany, NY