Writing Frees My Soul
December 28, 2015
I need to create
initiate
duplicate
produce.
take this energy
all of it
and make something.
anything,
everything.
something worthwhile.
unrecognizable.
to get out the feelings.
the sorrow, the anger
the confusion
the worry
the fear
the loneliness
the exhaustion
the dread
the guilt
the stress
the tension
and anxiety
that consume me.
build
these feelings
into something.
anything,
everything.
meaningful and strong
short, long.
I need
to get
the feelings
out.
the tension
boiling in my chest.
out.
vomit
out the feelings.
I'll create
initiate 
replicate
and produce
a controversial masterpiece.
a conversation piece
full of wonder, hope & despair.
a word, a weapon, a design, a rhyme, a flashback in time-
get out.
out of my system.
get out.
let it flow
get out.
out of me.
it's own pace.
get out.
no perfect order
no reason
no rhyme
abstract, yet organized.
words.words.words
and feelings and thoughts.
escaping my soul
entering the world
away from me.
my creation,
manifestation,
a deep,
dark,
bright,
big
vivid and mighty
loud and scary
EXPLOSION!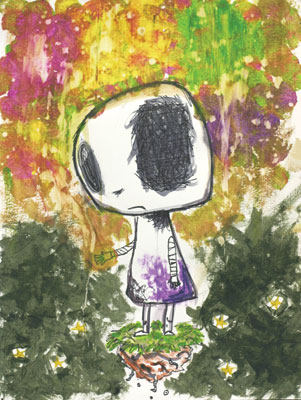 © Ashley W., Port Charlotte, FL