Forte-Fortissimo
MAG
March 1, 2016
I like to think I am a
delicate piano;
I know how to play the keys
when necessary,
I know when to mirror
perfect placidity.
More often than not,
that is how I
remain,
a silent instrument,
a beautiful background piece.
My mother and sister have
been controlling each other
for years.
They scream until the picture frames fall,
until the paint curls,
until one of them concedes with bitter,
poorly concealed rage haunting her mouth.
My piano does not quake
during these storms.
I am complacent as always.
This is the role I was groomed to play;
a soldier happy to disappear,
a Big Girl doll with the mouth sewn shut.
My father is buried beneath
paperwork and softly whispered jokes:
this is what women do, darling,
your sister sure does take after your mother, doesn't she?
He is awestruck by their combined power,
the haunting effect of the woman he loves and
her most evident descendant.
He says these things like I am
not a woman;
pianos have no genders, after all.
They are made to be unfeeling and impressive.
I taste ivory and wood each day I breathe.
My sister throws her body across me
dramatically, when she wants sympathy,
and I play her a bittersweet concerto.
What else am I supposed
to do?
When the first boy to ever hold me
wants to do much more than that,
I play angrily.
I am forte-fortissimo for
the first time in my life. I play
loudly, I am aching for a savior.
My mother and sister are probably fighting,
fingers clenched around each other's throats.
My father's likely spilling his
signature good-natured chuckle around the
destruction in our house, the way our
foundation falls apart.
They are all so much louder than I can be,
over silly things,
over spilled soups and cheerleading practices and dusting.
I have no practice playing my keys, I've
never gotten to be boisterous;
my innocence is stolen from my beautiful body,
a black and white masterpiece
brushed in red.
When people ask
how are you?
I answer with well-practiced facts about
my family,
my strong-willed sister,
my brave mother,
my witty father.
My mouth turns up when people smile back
who am I supposed to be?
I am made of dusty keys,
and ailing pipes that remember all too well
the strain of playing brilliantly
for people who simply do not want to hear.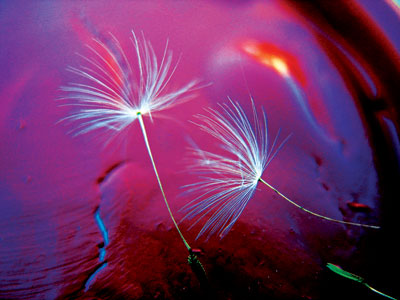 © Jamie R., Boulder, CO