Resignation
MAG
March 29, 2016
Devour me
though I'm not fit for consumption.
Roast my marrow in stunted ember,
the sickening crunch,
the sickening crunch;
Cross the ravine for the flow of my blood,
sweet cherry liquor,
flow down goblets of man and son.
My hair is coarse, my voice kind,
slice away this thready pulse.
Sleepless women will stare back at you.
Where has my body gone?
Pin-pricked pupils and witch-songs;
these ailing eyes are resigned,
godless men who may hunt me today.
My tongue is gentle though my flesh is not.
Burning girls cannot burn back;
I cannot resist.
Merely
crack my breastbone open,
have a toast,
speak my name like a curse,
grow sated on this unholy wine.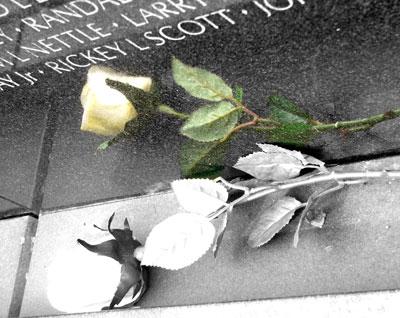 © Kimber E., Yorktown, VA