Unusual Comfort
April 8, 2016
She sits alone amongst a crowd of vibrant girls,
All beautiful and gossiping franticly.
The book in her lap is her only sense of comfort,
The characters within the pages her only friends.
She imagines a life between the covers
Wishing longingly to escape to that little small town,
Where her favorite character has a happy family and a sister to be friends with.
But not her, she is a lonesome child
With no mother to confide in
A father who drinks too much
And nobody else.
So she turns to the characters and the places within the pages,
And makes herself a comforting home
In which she is safe from unfortunate life.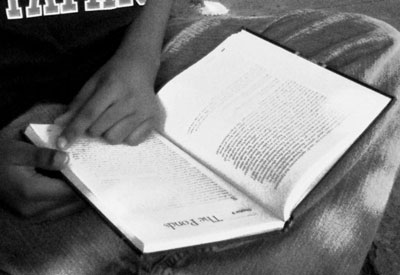 © Allan L., Plano, TX