The Dream
December 1, 2016
I wrap my shaking body in my old pink blanket,
hiding from the reality that is homework
My small bed is full of books and papers from various classes
and my head is filled with knowledge that I won't remember tomorrow
I glare at the clock as it reads exactly what I thought, "12:00am" I sigh as I look back down and continue my work
My academics are everything, so I keep my head deep into a book, studying for my next history test.
But why is it so important? Why am I trying so hard?
Who am I doing this for
My parents need to be proud of me and my teachers need to be content with my work
I join extracircular activities and leave no free time for myself because if I dive myself into work, I can't fail anyone
If I try hard enough to be perfect then maybe I will be perfect in their eyes
Even though my brain hurts every night from constantly trying so hard, I keep doing it for those other people
Why should I be perfect?
I know I never will be
But I guess it's all part of the dream.
Go to school, take every oppurtunity you can, get straight A's, finish with highest honors, graduate from high school.
Then it continues
Go to a high-level school or Ivy league college, take as many classes as possible, graduate from college.
And even after that, the dream remains
Get a good paying job, work your way up, and retire once you're married and have a few children and a nice house.
The dream is the same year after year, whether you graduate high school or graduate college.
And I am trying so hard to complete this dream that my parents and society made up and forced upon me
It's time to make my own dream. Because this is my life, not anyone else's. 
And I don't need to please 
anyone
except
Myself.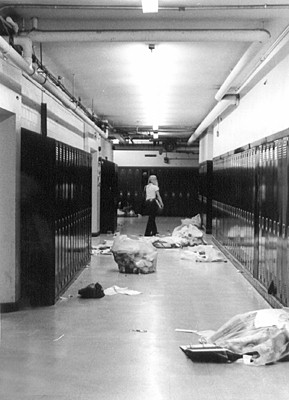 © Halsey S., Marblehead, MA