Where roses bloom
July 2, 2017
Lilly, we are looking for a world
where little girls can stand in front of the mirror
and cast bold gazes at the woman staring back at them.
We are searching for that world
where men and women don't need to
walk the streets with candles
melting and stinging their fingertips,
to stand up for something
that means every breath to them.
Lilly, we are scanning every inch of this planet
for a world,
where white roses can be planted
into every gun,
into every fingertip,
into every mouth.
We are looking for that world
where love isn't expressed through
flowers or chocolates,
where love isn't expressed
over a glass of Chateau Lafite,
but where love is expressed through poetry
through smiles
and is seen deep in the hearts
of lesbians, gays, bisexuals, trans genders.
Where kindness is thrown around like confetti
and where girls and boys can look at doughnuts
as ecstasy and alacrity
and not as 50 push-ups and sit-ups.
Lilly,
Little do we know
that we need to stop looking for this world
where daisies and roses grow in the stead of weeds
and spreading positivity isn't just a metaphor.
Little do we know,
that we need to create one.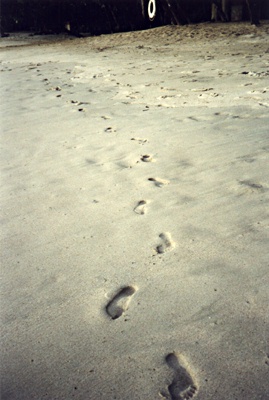 © April W., Rogersville, MO