The Making
August 31, 2017
All it needs now is a bit
Of everything.
Some dew from the early morning
A star or two
Compressed into tiny,
Sparkling gems.
Just the slightest pinch
Of the sun,
A crater of the moon.
A cloud.
Maybe some rain
To bring it all together.
Lush grass under future
Footfalls.
Wind to give the air
A voice.
Trees. More things
Down from the heavens
A whirlwind that
Breathes life.
It's coming, the galaxies can feel it.
It's all in place,
A bit of
Everything.
Everything that was
Nothing before.
It imploded.
Everything
Stopped
Held their breath
For just a moment
Before letting it out for eternity.
It begun.
The end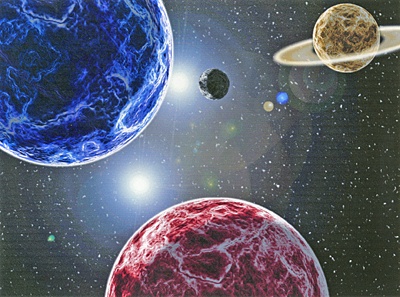 © Alex D., Phoenix, AZ