"Believe"
September 27, 2009
Tonight is the night to believe
It's the night of Christmas Eve.
It's the night of nights
It's the night of delights
It's the night of Christmas Eve.


I heard something on my roof
I even heard a sound go "Oooof!"
What's that I hear? A scrapping hoove?!
I think I just heard it move!

I heard a fussing shimmy
I hear it coming down my chimney.
I also heard a thump
And some chiming bells go clump.

I heard a satisfying "gulp"
I didn't have milk so I hope he likes OJ (no pulp)
I hear a rattle that sounds like junk
I heard the items in the bag go "thump".

I know he knows if you're sleeping so I stayed in bed
I hear some more noise… I thought the roof was going to fall on my head.

I dimmed up my light and looked out my window
A jolly, jolly voice goes, "Ho, ho, ho!!!"
I was so excited I was going to blow!

So that's why you must believe

On the very night of Christmas Eve
So go to your beds and go to sleep
But remember one thing: you must believe.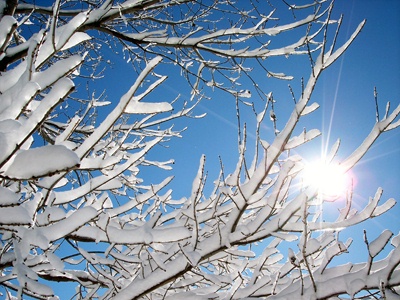 © Barbara S., Hoffman Estates, IL