Letting Love In.
July 21, 2011
I have no idea what is wrong with me,
I feel like I'm living in some twisted fantasy.
I say I want love, but I cringe away at the sight.
Maybe the risk of getting hurt causes me great fright.
You're the kind of boy I've longed for all my life,
But now that you're here, I'm caught in a personal strife.
I wonder if I should let you into my heart.
But I know that I can't, for what if you depart?

Simply being around you causes me great glee.
You're so different; I feel like you can't be real.
But I can't help but wonder: What if you leave me?
I'm the only one that'll be left here to heal.

I'm so scared to let you in,
But I can't deny that being with you causes me to grin.
So I must somehow halt everything I'm feeling.
And ignore the fact that my heart is what you're stealing.
I can't risk the chance of getting hurt,
I refuse to have my heart thrown into the dirt.

Even if you are always in my dreams,
Letting love in isn't as easy as it seems.
So I'm sorry, but I must wave goodbye.
And I need to let my feelings for you die.
This may make me a coward, but it's what I must do,
I wish I wasn't so scared of being hurt by you.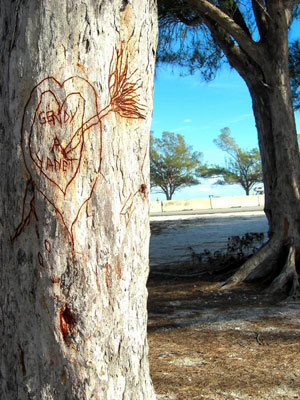 © Richard F., League City, TX