10,000 Miles
January 2, 2012
If I can find the right words,

If I could find the right song,

Maybe all of this would make sense,

What the hell I'm doing so wrong.

They say you hit a low,

Before you can begin to rise up.

And I keep on falling and falling,

This whole mindset is so corrupt.

How can love make me smile again,

When I don't even know when I've found it?

I can't separate the lust and the love,

And the pain always has me surrounded.

How could you?

How could I?

How could both of us

Have been so blind?

If I could find the right words,

Maybe then I could see.

There's a permanent fog that keeps me blind,

And I don't even care this time if I break free.

I'm just so confused,

That I can't make my own sense.

I don't know whether to be mad,

I don't know when to feel tense.

I hate you and I don't.

I want you and then I don't.

I would've stayed, I wouldn't have left.

But for some damn reason, you just won't.

I could go on for hours,

And write you a whole f---ing book.

But it still wouldn't make me feel better,

The last of my will and nerve is what you took.

Why couldn't you have given it a little longer,

Instead of doing it at the peak of my smile?

You were finally giving me a lift and helping me,

And now I once again have to walk 10,000 miles...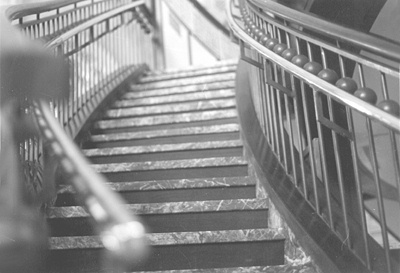 © April P., Marblehead, MA