Summersong
December 28, 2010
Life is a journey
Someday we'll make it to the end
But remember when we get there...
I was your friend

The things that we worry about are so trivial
The oceans we cross seem tiny behind us
But we learn how to love and everything in between
Life is insane, life is so mean, yeah

Complexities, puzzles, haunting our steps
Skeletons to the right, ghosts of things I could have done to my left
But when you seize the flyaway wind hold on to your very last breath
And when you're falling and falling and falling...don't you forget

The things that we think about every day are crazy
The little puzzle pieces, I wish we could drop them and head out to sea
But people are made never to be really, really, really happy
Our lives will always be crafted by love, hate, pain, greed, jealousy

Life is beautiful
But we all know it will end
Where we go from here, I don't know
But I know that...I had a friend

Each footprint in the sand
It's another memory

Each move that we make
Sends us further out to sea

I wish I could be here all the time
But the glitter would then fade
Here we are, together forever
I'll think of moment in vain

Catch a ray of sun
And it's beautiful just like this

These beautiful moments,
They're what we wish for
They will save us
When we're out the door
Rich or poor...


On the stereo, in the back of the car
I remember the sea wind...

If every moment was like this the glitter would fade.

So take my hand and walk with me in the sand
Life can shatter all our dreams and plans
But never these moments

Fly away to a different time and place
Where a different song is sung
And we're all the same
Nothing to lose or gain

In a special place by the roaring sea
The glittering sunlight falls on me
And in that moment, nobody knows it
But these are the memories that will save me

Life's a journey
Take my hand
Sing that song again
You're my friend
Sing that song
Maybe I'll hum along
In my darkest hour
I'll find my flower

Sing that song...again.
There's a sort of sunlight
That sets in after the night
Washing the world clean
Till everything is alright

That's the smell of this old town
I'll miss it more than I could know
When I leave it, but now
It smells like grass and wind and it's aglow

The best days are right in front of us.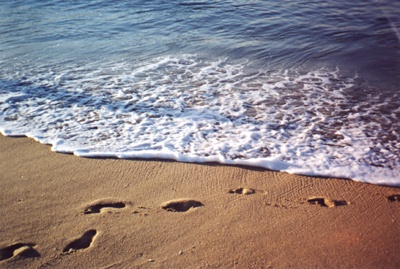 © Daniel M., Phoenix, AZ