Reality
February 10, 2012
REALITY
Unsightly beasts in my imagination, beautiful people in the real world.
You couldn't understand my situation, equivalent to a whole nation.
That's my life story. Give it an ear. Most don't understand the isolation throughout my years. I was the piece of me in a sea of all my fears. Through life and death we must shed no tears, holding a hand that might soon disappear. Keep your emotions at bay, the hate will not stay. Unless you slip into a day, a day that is not like your yesterday, one that allows you to drift away.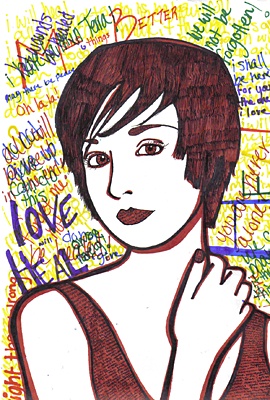 © Sara D., Aiken, SC