Wings of Gray
April 16, 2012
Darkest days
Darkest hours
Darkest memories
push the wourld away
Teach me to fly on hazy
wings of gray.

(Chorus)
My heart stopped beating
a long time ago
when the world was frozen still.
My heart stoppped bleeding,
when my life was filled again.

Mind confused
Who's that ghost in the mirror
Eyes like ice
that could never see it clearer
Shapes blur
Colors fade
Flying on hazy wings of gray

(Chorus)

Clouds drift apart
Sunshine fills my helpless heart.
I've been waiting
all my life for this day.
When I can shed, my hazy
wings of gray.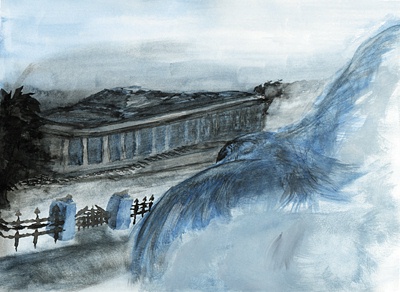 © Maria J., Phoenix, AZ