Don't
July 27, 2012
For thirteen years and two months, you kept this family together,
with all those fights that seemed to last forever.
My whole childhood that is what I knew.
Screams raging
past midnight hour.
The haunting sound of crying, belonging to lil' brother.
And my soul dragged down, with our family home.

And now all those fights in the past are just blur,
because your car is going so fast.
I know that you're a free spirit and no one can tell you what to do,
But Daddy please, do not leave.
I understand, had it been any other man,
He would've left a thousand times ago.
But Daddy please,
I don't wanna be like my best friend down the road,
Her daddy left her too.

Now I'm here in the cold,
wishing for you to come back.
Oh, don't you know?
You're the reason I stay strong,
So please don't be gone for long.
Daddy, don't leave us!
Don't leave us ...
Don't leave us ...
Please come back home,
if not for her,
then please,
Daddy don't leave me.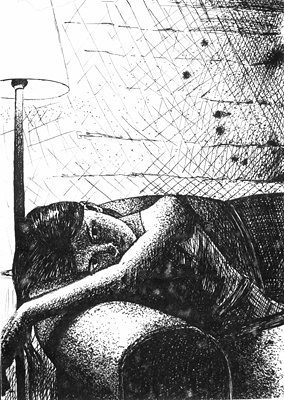 © Elisabeth R., Elmont, NY