Lunarian
October 1, 2021
Looking at the pretty moon from afar,
ev'ry single thought I think is of him.
Bright stars that align in galaxies far,
Celestial shapes that sound like a hymn.
Cool grass beneath my feet wisp in the wind,
hollering to be sought at like the stars.
I look to nature's floor and give a grin,
but the blades can't compare to Saturn's bars.
With him by my side, hilltop at midnight,
we share tender moments that are so dear.
His smile, like stars above, is just as bright.
Spending such beautiful nights in the clear.
My boy, my moon boy, the one I adore,
is unreal, a sad fact I can't ignore.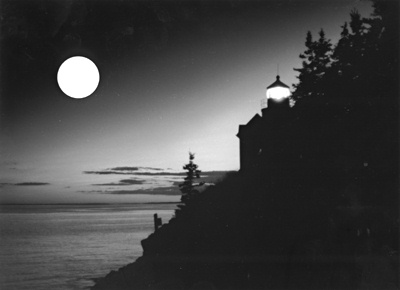 © Steve S., Marblehead, MA