Family Ties
MAG
February 18, 2010
My daughter knows not of my persona,
Of reputation, pomp and circumstance.
She dreams of the world outside Verona;
She has fallen beneath Romeo's trance.

For years we've kept our distance; comfort zones,
Which, if crossed, would lead to my very grave.
My eminence is to be kept well-known,
And children of mine are not to be brave.

The day that the world brought this girl to me
Remains the only day we have been close.
From now on she and I'll forever be
A detached daughter and mother morose.

There is no way I can disturb Fate's hand,
And make all right: we're waves upon the sand.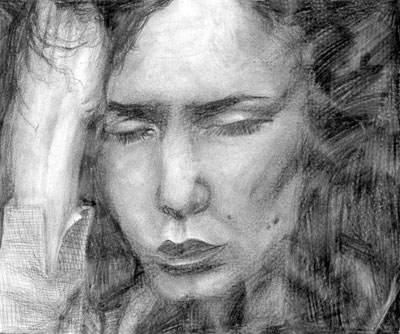 © Fallon K., Baldwin, NY