Discovery
May 24, 2010
As the hands move across the clock, I sit
and wonder to myself "What happens next?"
While alone in my room, I get a text.
"Wanna go out?" it reads. And this is it,
the turning point of my day. No more sit-
ting and wondering about life. What's next
is an adventure, a distraction fit
to save me from the curse of wondering.
So to the benign sender, I reply
"OMG I'd love to!" It was during
that reply, that I remembered the eyes.
The deep eyes that told me that wondering
is the catalyst to discoveries.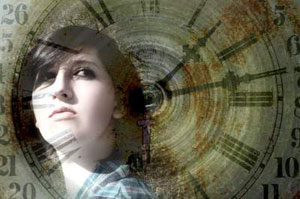 © Ryan K.