To My Husband
July 2, 2010
I don't know who you are,
Or where you're from.
I don't know your name,
If you're Harry, Dick, or Tom.

I don't know what you look like,
Having dark or light hair.
Are your eyes blue like mine,
And is your skin fair?

I know one thing about you,
Just one thing for sure--
That you love my Jesus,
That He is your Lord.

Nothing's between us
If that is not true.
Although this might hurt,
I love Him more than you.

You might never read this,
Odds are that you shan't.
I'll show you this someday,
Keep secrets I can't.

There may not be trumpets,
Horns, or loud noise,
You might work with kids,
Handing out toys.

I'll find it out slowly,
Granted, I'm dense,
But I'll figure it out--
It's a woman's sixth sense!

I'll know you're the one
God's given to me.
The one who I'll love,
Yes, my husband you'll be.

Please come to me quickly.
I wish you were here.
I'm longing to meet you,
When I do, there'll be tears.

No, not tears of sorrow,
But rather of joy.
God found me a husband,
My own, treasured boy.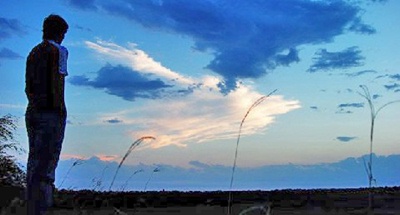 © Stefanie K., Katy, TX