My Escape from the Impending Chaos
July 17, 2010
Shall I compare thee to a summer breeze?
Such a sweet drink should not be downed in haste
So refreshing, like a dip in the sea
How I deeply desire your smooth taste

The coffee pot starts and begins to brew
Your scent fills the room and it smells so fine
How can I pick just one to mix with you?
So many flavors to use and combine

I sit on my porch in the sun and think
I think I am finally calm and sane!
But soon my mug sits cold and in the sink
Your amazing taste is all that remains

But there is hope that lifts my spirits up
Tomorrow I can have another cup!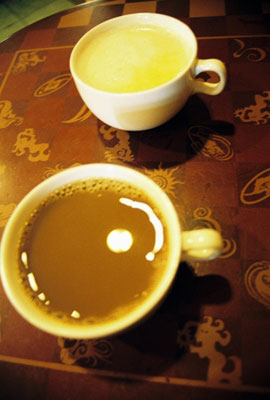 © Jaci S., Duluth, GA