My Trial
March 12, 2011
Taking wing and flying high,
This feeling lifts me toward the sky.
The lord has come, his will is done,
Satan's vanquished by the glorious son.
He is my crutch and my support,
When I am beaten for his report.
Bu the beatings received when I was young,
Drew me to death where I was hung.
I cried so much and had one wish,
That I'd pass on, dead in a ditch.
Abused and used, in body and mind,
My zest for life on a swift decline.
How can I explain what I went through?
Suffering at the pleasure of every crew.
Fat ass, retard, I heard them all.
And Lucifer laughed as he saw me fall.
I didn't See God extend his hand,
To save me, help me become a man.
At last I saw and held on tight,
My savior diverted me from my plight.
I removed the knife away from my neck,
His love and grace put me in check.
I cannot explain how or why,
But his life lessons I now live by.
I live in Christ, he works through my life.
I'm liberated from the chains of strife.
I believe I've recovered from that trial,
For I can dance and sing to my own style.
To all my brothers and sisters too,
Never doubt God's love for you.
He made us perfect the way we are.
To him, we're beautiful.
A shooting star.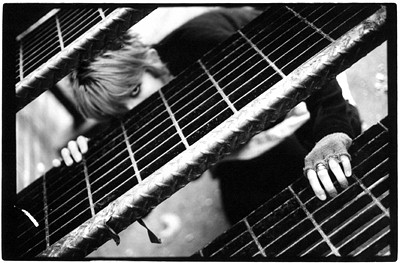 © Patrick B., Stony Brook, NY