The Kingdom Of Green
June 2, 2011
The breeze that flows through the ocean of green,
The fortress of flowers which rose from the clay.
This nymph of beauty I have so often seen,
Yet this wonderland I truly discovered today.
I wander through this natural maze,
Enchanted and intrigued by the morning haze.
Was young Bambi's stride ever so swift?
Did that vine's position subtly shift?
I feel transported to the land of lore,
A hunter and scout without my bow.
The beauty and majesty rocks my core.
As I see the siren that can't be my foe.
I am forced to my cottage as Luna rises up,
Looking forward to the next day like a playful young pup.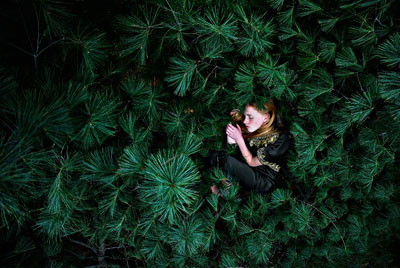 © Susannah B., Greenwich, CT