The Beach
February 14, 2012
I see the trickle of the golden lights,
Lovely, dispersing in the ocean's lap.
I see the wind carry rays to new heights,
Bathing the wondrous birds with wings that flap.
I see the waves gently teasing the blaze,
Jousting slow, changing shadows with each game.
I see the bright ball, same days after days,
Fading the sparkling stars into deep shame.
I see the sky, caressing the warm sand,
Forgiving each other for the tricks played.
I see the shore's depth, that faraway land,
A sprinkling of ground, so carelessly laid.
I see this sight, so different, in sync.
These sights, this beach, united in one scene,
Just me, the ocean, nothing in between.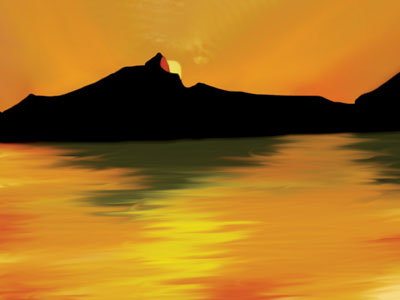 © Rachel M., Camarillo, CA