Candy
December 22, 2012
I love candy.
It is very nice.
To me, it's cooler than mice.
Candy is so totally dandy.
It's better than someone named Mandy.
Looks sweeter than rolling the dice.
Beats having tons of lice.
Then everything ended up not so handy...

My teeth were going bad.
They were dying while sleeping.
I wasn't looking so glad.
I felt like weeping.
Then, I became sad.
My perfect teeth are seeping away from me.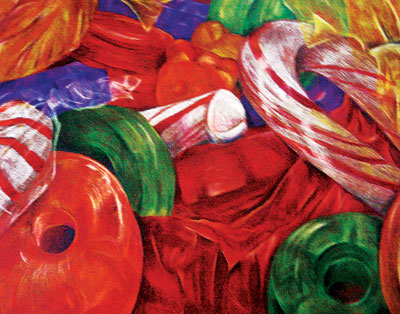 © Amy Z., Edmond, OK