Gates of Hades
January 3, 2013
Ay me! I see the dark shadow of death,
Like night, that frightens off the light of day;
The darkness closes in and takes my breath,
Like tigers moving in to kill their prey.
No stars appear to help me find the road
On which the way to Heaven might be found.
O LORD! Please lead me to your sweet abode,
And tell me not it's to the fire I'm bound.
The heat of all the summer days combined
Becomes like snow compared to fires of Hell;
The fire burns strong and shreds your tattered mind;
The cries of pain will sound a silent bell.
O Father, please! The fire is burning bright,
Please save me and bring me into your light!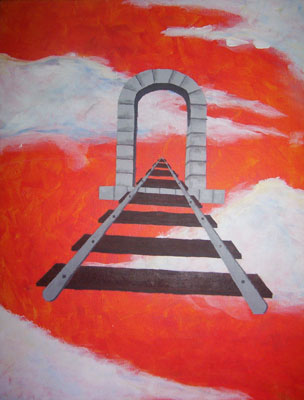 © Nicole J., St. Louis, MO