Tea Time
February 15, 2013
Excuse me, but what was that you just said?
You said this whole estate and all in it –
My dress, my shoes, my dog, my cur'ns, my bed –
Is built on slavery? Why now admit
To me that I have lived for others' graves
All my childhood? And that this tea
That I am drinking is the tears of slaves
Who've been whipped harshly, and repeatedly?
And that it is not sugar, but the blood
That runs down their backs, that sweetens my drink?
How dare you accept from the King knighthood,
When you have nothing noble done? To think
That you could put such a ma'ers as slaves so light,
As you have done before my own sight!

You don't deserve t'be called a human be'ng
After what you've done to the people in
Jamaica. You have slaves who are fleeing
Because of you. You have committed sin.
I do not care if the walls of this place
Come tumbling down, if you free all the slaves.
I cannot bear to look upon your face
Until you are sent to your cold, hard grave.
So let the walls crumble, and fall, and crash
On top of you, for I won't pull you out;
I'll stand and watch as this house turns to ash.
My tea will then be of your blood, and your tears.
I'll smile knowing that gone are the slaves' fears.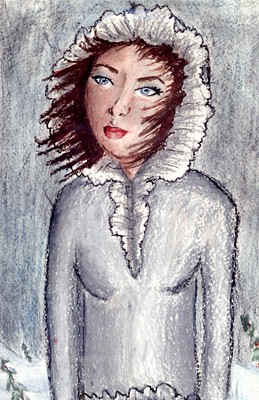 © Hart S., Versailles, KY