The Rose
April 26, 2013
He stood and admired his handiwork.
He thought that the scene seemed so beautiful.
While he watched, he felt that he had to smirk
As his enemy died so painfully.
He was reminded of a trampled rose
Whose color was slowly draining away.
The smell of death was pleasant to his nose,
But his pleasure left with the light of day.
He knew that now he had to move quickly
In order to not be put in the jail.
He picked up the rose and went silently
To bury it under floorboard and nail.
He took one more look at the drained flower
Then ran until he had no more power.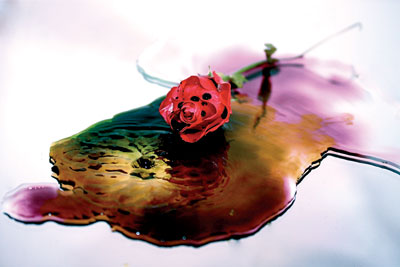 © Garrett M., Port Angeles, WA