The Adoration of Jenna Fox Chronicles by Mary E. Pearson by Mary E. Pearson
April 22, 2015
"The Jenna Fox Chronicles," is a new series by Mary E. Pearson that weaves a tale of medicine and bioethics. Lovable, in-depth characters and questions of morality, mortality, and acceptance lead to a fast-paced plot that builds.
This series is about Jenna Fox and her friends, Locke and Kara, who are in a fatal crash.

In the first book, "The Adoration of Jenna Fox," Jenna is saved by her father with a new creation called BioGel. He recreates Jenna with only 10 percent of her own body left. Her friend's memories are saved in 6-inch cubes and are forgotten about for 260 years.

In the second book, "The Fox Inheritance," Locke and Kara wake up and discover that they are completely constructed of BioPerfect, created by a madman named Dr. Gatsbro. After a year of getting used to things, Kara tries to escape with Locke after they realize they are considered nothing more than products. They make their way to California to find Fox, promising a few people "Favors" for helping. Tensions rise between Jenna, Locke, and Kara as they all realize they are nothing like they use to be.

In the conclusion to this trilogy, "Fox Forever," Locke, Kara, and Fox must right their wrongs and return their "Favors." Flying back to Boston, Locke engages in a life-risking job, hurting the girl he falls in love with and finding out how to balance justice and determination.

In this series, you grow close to each well-written character. With thrills around every corner, lines that pull at your heartstrings, and visualizations of a more dangerously high-tech world, you won't be able to put it down.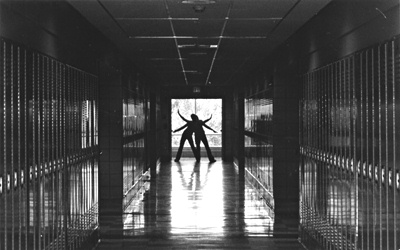 © Sheera G., Marblehead, MA