DIVERGENT by Veronica Roth
January 24, 2018
"I've been staring at him for too long." This is the start of how a girl starts to fall in love with a guy. DIVERGENT is about making quick decisions, love, and losing people. Veronica Roth wrote this book in the genre, Science Fiction and was nominated for Teen Choice Awards in 2014 and People's Choice Awards in 2015. I would say you should read this because the plot drives you into mystery and physical, thrilling action.
The girl's name is Beatrice Prior. She changes her name to Tris when she chooses her new faction, Dauntless. Tris is a 16 year old girl with one older brother, Caleb Prior. Tris was a born Abnegation and transferred to Dauntless. Caleb is the same but he transferred to Erudite. Their father is Andrew Prior and their mother is Natalie Prior. Both Andrew and Natalie die at the end of the book from the Abnegation-Erudite war. Tris may be an Abnegation-Dauntless but she also finds out she's Divergent. Being Divergent is rare, special, and dangerous. Natalie was also a Divergent.
Tris has a choosing ceremony and so as Caleb. They get tested and they choose 1 out of 2 factions they're most closest to. A couple days in after the choosing ceremony, the new Dauntless initiates had to fight each other and see who wins. At the end of the day, you have to be at the top and stay there or you'll be forced to leave the Dauntless compound. Two boys gets jealous of a boy for ranking first from the fight. The boy's name is Peter and he gets stabbed in the eye with a butterknife when he's asleep at night. Later on in the book, the Tris's father's reputation goes down because one other faction, the Erudite, writes a newspaper about false information about Tris's parent just to start a war with his own faction, the Abnegation. Finally, the Tris's parents both die and all she has is her friends and her boyfriend.
DIVERGENT reminds me of the book "The Hunger Games" by Susan Collins. It is a Science Fiction just like DIVERGENT. The book reminds me of The Hunger Games because they are both about survival, war, and the main characters are females. Both women are 16, brave, have family problems, are very bold characters, and strong willed beings. In those two books, they're fighting and they survive. The crazy thing is that they both fell in love.
This book creates excitement and butterflies in your stomach. You'd want to read it over and over again or be eager to know what even happens next. It gets you so interested and it's very thrilling.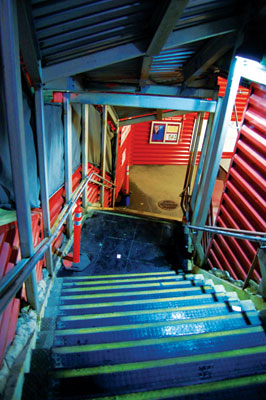 © Karen C., Holbrook, MA