Exit, Pursued by a Bear by E.K. Johnston
May 13, 2018
A Comparitave Review on Asking For It by Louise O'Neill and Exit, Pursued by a Bear by E.K. Johnston
A little less than two years ago, I read Asking For It by Louise O'Neill. After that, I decided I wasn't going to pick up another rape novel for a long time, because the emotions were too heavy.
Fast forward two years. I want to read as many of the Lincoln Award nominees as I possibly can, because we didn't read any of them for book club this year, and voting is coming up in a week. This book had looked interesting for a while now, but like I said, I was avoiding rape novels.
What I didn't realize is, Louise O'Neill is just not that great of a writer, or at least not one with that great of a story to tell. However, E.K. Johnston knows the story she wants to tell, and tells it in a lot better of a way than O'Neill did. Both stories try to depict the idea of attempting to return back to normal, but Hermione Winters in Exit, Pursued by a Bear is a lot more relateable than Emma O'Donnovan in Asking For It. I think I could relate because I know what it's like to say "I'm normal" in the face of the world telling me I'm absolutely not. I remember O'Neill's style as being more "I cannot get back to normal because the world says I'm not."
I understand that rape is a life-wrecking experience. However, through my cancer experience and trying to recover "normal" after that, I think it is important to remember there is always hope. A character like Hermione Winters displays that characteristic far more than many other characters I've read, in any novel. As she struggles with what happened to her, there is always a sense of self in her story, Hermione shows hope at regaining her life, as well as how important a support system is in all walks of life. I feel like I can connect to a lot about her character because I've been there, not in that exact way, but because I've had to find and understand a lot of the same things she did.
I am really glad I decided to give this book a try after all. It was an absolute page turner, and I'm grateful I gave it the chance it deserved.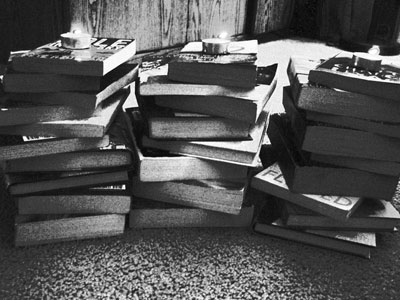 © Alexis R., Clarkdale, AZ