ARC Review: Why Is Everybody Yelling? by Marisabina Russo
June 28, 2021
In Why Is Everybody Yelling?, Marisabina Russo weaves a story of family, identity, and coming of age that feels both relatable and deeply personal. The book follows the young Marie from childhood in 1950's New York to her teenage years, all the while navigating the clash of her Catholic upbringing with her Jewish heritage, her mother's impossible standards, and the seemingly unforgivable error of having been born in America in a family of immigrants who have suffered through hardships constantly kept half-hidden from her. With an approachable style and light tone even as the book addresses what can be intense topics, Why Is Everybody Yelling? can be enjoyed by readers both young and old, and will be a hit with fans of Alison Bechdel's Fun Home.
Achieving a coherent narrative in a memoir can be difficult, and Why Is Everybody Yelling? rises to meet the challenge. The author manages to pull together the strands of her childhood so that the reader can see how truly interconnected they are. The details of Marie's childhood, especially the impact of her relatives' experiences during World War II on her complicated and often strained family dynamic, provide a window into a life that feels truly unique and deserving of a memoir. Despite chronicling challenges most readers will never experience, the story still boils down to the essential struggles of growing up that all readers are familiar with: family expectations, winning the approval of someone important to us, finding goals that are truly one's own. After such a personal exploration of her own experience grappling with these issues, however, the ending felt somewhat abrupt.
Readers may find the art of Why Is Everybody Yelling? somewhat more contentious. Russo is primarily an author of children's book, and the art style in her memoir feels undeniably similar to what you might find in a picture book. While certainly clear and easy to follow, it is certainly not visually stunning, and I found the younger style somewhat at odds with the book's material.
Her time spent writing for younger readers clearly has advantages, though, because Russo does a magnificent job capturing the logic of a child in the first section of the book. Her exasperation with her noisy family, matter-of-fact attitude about her appraisal of her stepfather changing on a dime, and absolute mortification about her dress not matching the other bridesmaids' all feels authentic, and the author presents an excellent representation of the kinds of things that seem like pressing issues at that age. It was also interesting for the reader to see how her understanding of her world, and especially her family, shifted as she got older.
While the art is a little weak, Why Is Everybody Yelling? provides an interesting glimpse into the life of a young girl navigating her identity and explores the impact of World War II on one Jewish immigrant family without feeling like a heavy read.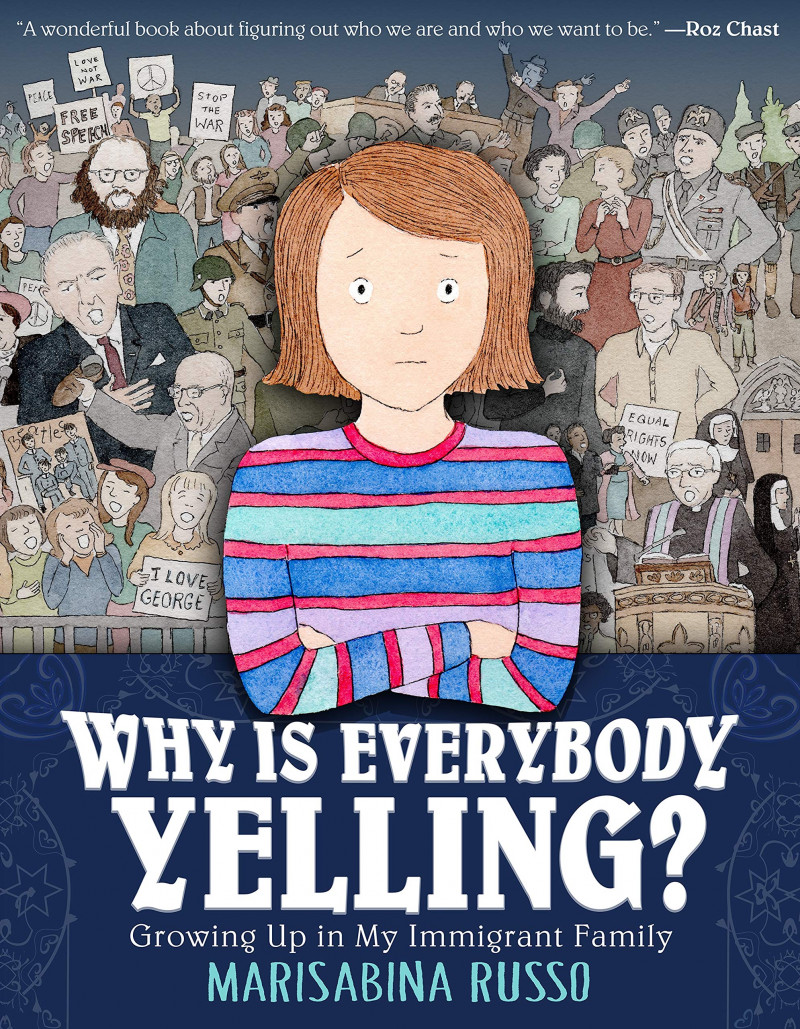 © Maleila H., Olympia, Washington