Black Panther
May 26, 2018
This is the movie that will forever revolutionize the film industry, superhero movies, and will forever empower African Americans across the globe. About the story of Wakanda and their king, the Black Panther, Black Panther is a fantastic movie that rightfullly deserved their 97% from Rotten Tomatoes.
After the death of his father, his son becomes the new king but must learn the struggles of being a leader, and how to adjust to life without his beloved dad. But the secret of his father comes back to haunt the rest of Wakanda, and his son must decide what to do and do what is best for his country. King T'Challa, the son, must decide what is the ethically correct thing to do and must fight his biggest challenge yet.
Meanwhile, a bad guy named Claue, who has already stolen Vibranium from Wakanda, the strongest metal in the world, is continuing to steal and capture more of the precious metal. King T'Challa has to find out the hard way about the difficulties of being king, the Black Panther, and leading a nation that needs to evolve with the future, but is too stuck in their old, ritual ways that kept them so successful in the past.
As good as the movie is, the significant value that this movie possesses for African Americans is beyond words. An entire minority group finally has a great role model, hero, and someone to look up to. Although Blade was technically the first superhero movie to have an African American protagonist, the significant value of that older movie does not compare to Black Panther. The amount of non-African American people could probably be counted on two hands, and because of this, this might be the most empowering movie to come out and to ever come out for African Americans.
The movie has incredible visual effects, amazing acting skills, especially by Michael B. Jordan, a great plot line that is somewhat predictable but is still incredible, and a stupendous superhero protagonist in the Black Panther. This movie is easily one of Marvel's best and is clearly a stupendous choice for anyone and everyone who is looking for a wonderful movie.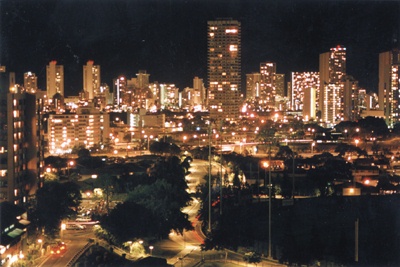 © Chris H., Honoka