Historemix
June 11, 2019
If you enjoyed the 2016 hit musical Hamilton, then Six is the musical for you.

Some say history is boring, I say, you just gotta know where to look. We've all heard of Henry VIII, the king who reigned England in 1509, but what about his six wives? Toby Marlow and Lucy Moss do them justice. Divorced, beheaded and dead they are, but all eight songs from the soundtrack to the stage keep their stories very much alive. The story of Catherine of Aragon, Anne Boleyn, Jane Seymour, Anne of Cleves, Catherine Howard and Catherine Parr are chronologically illustrated in a modern, hip pop style; it's bold, it's loud, every queen has a different set of vocal representations and are very intentional with every lyric.

At first glance, Six the musical did not grab my attention. After several posts of many fans pouring out their praises for this musical, I decided to fully listen to it and it shifted my whole perspective. One of the many reasons I came to adore this musical is because the cast is entirely made up of young, uprising females and in such a short period of time Six has become ridiculously successful. The music is of high energy, it's super fun, very upbeat and will not hold back on its sass. It is also a very fascinating way of retelling history and really getting to the core of what it was like to be a queen.

Six the musical is different than other musicals. As opposed to having a two act performance with different scenes in between all the singing, they wrap it all up in a one hour and fifteen minute concert. There's exquisite on-stage charisma, the songs were skilfully delivered yet no transitioning scenes and little to no ensembles. So do expect to learn and enjoy from this musical a lot, just don't expect it to be anything like the classic Phantom Of The Opera.

Though this musical has touched many, it is not for everybody. I recommend this musical to people who are history buffs or people who are recently getting into history. Six the musical throws in a lot of references, most are subtle and from the surface it might seem innocent or close to nothing. Yet, historians will know the true sinister depths of what these half a dozen queens are ranting about. Knowing at least the basics of this period of history will unquestionably help the audience because you do want to know what you're getting into.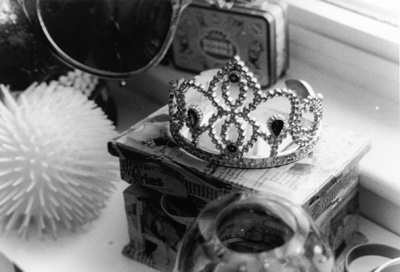 © Bayta R., Beverly, MA