No Comment
November 30, 2011
"Sir, surely you must have some thoughts on your families' death." A young reporter prompted with his recorder extended out toward the old wrinkled man standing at the podium.

The room full of numerous news reporters from different newspapers erupted with agreeing mumbles and encouraging nods directed at the old man named Ralf Vial whose family died years ago in a house fire one night; the only one who survived was Ralf. The mystery of who started the fire was never solved and the case just got re-opened by the local police who wanted to get a statement from the only survivor.

It was true; Ralf did have thoughts about his families' untimely death. He felt betrayed, he felt abandoned and most of all he felt angry. He let his thoughts slowly drift from the room he was currently standing in and go back to another time, back when he was a young boy of about ten. He was standing in the middle of his grand house, a mansion that sat atop a hill overlooking the ocean.
Ralf came from a wealthy family, a privileged upbringing filled with maids and nannies to take care of his every desire and need. He was the only child and received all the love of his mother and father, it was wonderful. Then one day, Ralf noticed his mother's belly becoming round. It got rounder and rounder by the day until there was a new baby in the house. A little baby girl named Mary-Sue.
"Oh Ralf, look at your little sister," his mother cooed, holding the sleeping baby girl out to young Ralf. "Isn't she beautiful?"
Mary-Sue had a head full of dark curls much like Ralf did when he was a baby and the same upturned nose that ran in the Vial family and the same olive skin tone, but Ralf did not find her the least bit appealing. He actually found her quiet revolting; she was stealing his parents away from him.
Whenever Ralf asked his father to play catch with him he said that they would play later because he had to feed Mary-Sue or change Mary-Sue. Ralf's mother never seemed to have time for him either, she was always singing to Mary-Sue or cuddling her close in her chest the way she used to do to Ralf. The sight made him sick.

One night, while everyone was sleeping, Ralf, feeling unloved and abandoned by his parents, snuck out of his bedroom down to the kitchen. He took one last look around and then turned on the oven and all of the stove burners, placing rags over the flames. Then he quickly ran into the living room, striking a match and throwing it down to the wood floor, catching the rug and couch on fire quickly.
He then ran out to the front of the house, striking the remaining matches and lighting various parts of the house on fire until the whole mansion was up in flames. Ralf stood in front of what was once his house, watching it burn to the ground.
The fire roared with fury, reaching up to the peaceful night sky, reflecting off of young Ralf's eyes. Soon sirens filled the town along with screams of terror from the citizens, witnessing the giant blaze. The fire department saw young Ralf watching the fire and carried him away, thinking that he had somehow made it out unharmed. They were unable to save Mr. Mrs. and Mary-Sue Vial.
Slowly, Ralf returned from his memory back to the room he was currently in, surrounded by curious people who had no idea about his past.
"Mr. Vial, how do you feel when you think about the little sister that you never got to know." A woman reporter with blonde hair asked, causing a pain to go through Ralf's stomach along with nausea. Thinking about his sister that he only knew for two days still made him unbearably upset. He despised her to this day.
Ralf took in a deep breath and cleared his head before uttering a raspy; "No comment." before leaving the podium, a crowd of angry reporters left behind yelling his name and craving answers.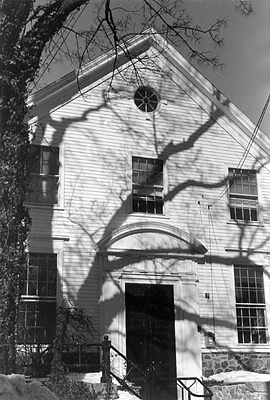 © Lena K., Marblehead, MA