Confused love
January 9, 2013
It was a cold January morning in Dayla City. May Peterson, a junior and captain of the softball team, was walking towards the bus when she saw a crowd of her teenage classmates crowded around a poster of Alek Jove, all time pop star. She couldn't believe they could scream for that long and their faces weren't as red as the over powdered cheeks. She walked past in disgust at the poster and thought, what was so special about him.

She walked into the bus stop hoping for some peace and quiet but instead, walked right into her once best friends, Clark, also a junior and the captain of the basketball team. Clark and May had been friends since they were two and had shared many memories together.

May love Clark as a friend but somethings about him she couldn't understand like how he could talk for five minutes straight, or have he could eat fifty, spicy, buffalo wings in just ten minutes without taking a break to get a drink of water. May couldn't even eat half of one without downing two glasses of her favorite drink, Fanta.

One thing she did know for certain was that of all people the one person she could trust and tell all of her secrets to was Clark. Somehow those murky brown eyes and that snowy white smile made something inside her feel comfortable. It was a feeling that you get on a Saturday morning when you have just woken up from your lie in. That feeling you get when you put on you comfy feel good sweats or just spend the day in your pajamas. Another thing she knew was that he was the only guy May could possibly have feelings for.


3:30 p.m:
May and Clark were walking down the road together when all of the sudden Clark stopped. Now we're not just talking casually came to a walking stop were talking dead altogether stop. May turned around, "What's wrong, did your legs go numb cause if they did I am NOT carrying you home." What most people don't know is that Clark is 6'2" and weighs 145 lbs. He is Tall, skinny as a beanpole and is ALL muscle.
"No, I was just thinking about something." Clark look over at May with the most puppy love face ever.
"Thinking' bout' what?" May ask curiously but suspicious.
"This." Right there in that exact spot Clark leaned over to May and KISSED HER! When he pulled away May leaned back and crushed her lips into his. She had never noticed but Clark's lips were much softer than they appeared. She let her arm glide behind his neck twirling his hair. She felt his arms strong and sturdy behind her back. She felt safe, almost as if nothing could touch them.

When May and Clark started to walk home again Clark let his hand fasten into her small hand. They walked home in silence and let the natural beauty of the city surround them.

4:30p.m:
When I walk in the house I can smell something burning. It smells like a sweet smell masked by the burning stench of a gun fire. I can hear screams coming from the kitchen from my parents:


"THE WHOLE WORLD HAS TO REVOLVE AROUND YOU WORK SCHEDULE!" my mom said



"NO IT DOES NOT! I WORK MY BUTT OFF 24/7 SAILING PEOPLE AROUND SO THAT YOU CAN HAVE THIS BEAUTIFUL HOUSE" my non budging father said.


My mother attacked with the sympathy trick," ALL I WANT IS TO HAVE A NICE SUMMER VACATION WITH MY FAMILY AND NOT HAVING TO WORRY ABOUT HAVING YOU BE ON YOUR PHONE DOING WORK!" That's about all I could take at that point. My parents argued a lot. It isn't even about the important stuff either it's about parking in the wrong spot or not un-stacking the dishwasher.


I turned around and walked out the door. I got in the car and decided to go for a cruise around town.

7:50p.m:
Phoned Cooper (My other best Friend):
"Hey Coops!"
"Hey May! What's Up?"
"Well,"
"Well WHAT tell me EVERYTHING!!!!"
I explained to her everything that had happened that afternoon. I waited
Silence. "Coops?"
"Yah?" she squeaked
"Coop, you still there or do I need to call Alek Jove to resuscitate you?" I laughed.
"In that case, no I am actually drowning. He may even have to take of his SHIRT and save ME!" She laughed. Cooper had the weirdest laugh. I swear sometimes I want to put her in a county fair.
"Cooper are you KK?"
All I heard was Har-snort- ha-snort- wheezing- snort-snort-snort- snort.
"COOPER! STOP LAUGHING or I'll sell you to the next famer I see!"
"Fine miss perfect! Because you have the best laugh! Besides, Tim thinks I have the best laugh in the whole world!"
I laughed. "He must be deaf or have a want to live then!"
I could hear her getting all red because her curly blonde hair was making swish sounds and her breathing was getting heavy.
"Cooper, make sure you don't get so red where you can't tell between your angry zits and your face!" HAHAHA! I'm on a roll!
She slammed the phone down.
Well then.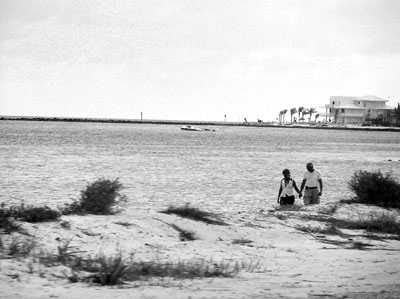 © Edgard B., Coral Springs, FL