cixelsyD
March 23, 2009
I am dyslexic. It's very hard for me to read and write. I see words backwards. Not backwards as in I think b's are d's and p's are q's, but I just see the letters in reverse order. For example, "cat" looks like "tac" to me.

In seventh grade, my English teacher Mrs. O'Malley told me I might have to be in a "special" class in eighth grade. That scared the heck out of me. So I worked diligently at my reading and writing over the summer and made it into a normal class.

But I think I would have liked that special class better. My eighth grade English teacher, Miss Ivan, was a witch. She zipped through lessons so fast that almost no one understood them, never mind somebody with a learning disability. When people asked her to please slow down, she practically hissed at them. "No, we need to get this done," she would snap. "Just keep up!" Whenever Miss Ivan asked a question and no one knew the answer, she called on people who were cowering in their seat and had no clue what was going on. She waited, glaring at them with her big bug eyes, for a few minutes until they croaked out an incorrect answer.

In February we started reading Macbeth, which was a complete nightmare for me. Miss Ivan called on me to read out loud every single class. I stumbled with the words, totally embarrassed. Miss Ivan was so fond of moving on quickly I'm surprised she always asked me to read.

At Parent-Teacher conferences, Miss Ivan informed my parents of my "reading troubles"; like they don't already know! My mom explained to her about my dyslexia, which she knows all about from the first Parent-Teacher conference in August. Miss Ivan told them that the reason she always makes me read is to "enhance my reading ability". I personally think it made me worse at reading. The butterflies that accumulated in my stomach made me flub the words even more than usual.

After reading Macbeth, we had to write a report about it. Writing is not as hard for me as reading. I always typed my reports. I'm a pretty speedy, accurate typist. Then I'd have my mom or dad proofread my work. Editing was terribly annoying to me. When we had to proofread other students' papers in school, I'd usually miss the mistakes and correct things that were already right.

I got a 96 on that Macbeth report. I was very proud of myself. In ninth grade, my English teacher was awesome. Her name was Mrs. Reynolds. She was very patient with me and always tried to go at a pace that everybody liked. When I was having trouble with reading, Mrs. Reynolds offered me with extra help during lunch period or after school. She never made me feel uncomfortable in class. I only had to read aloud if I volunteered (which was never). On June 16th, the last day of school, I was sad to know that Mrs. Reynolds would never be my teacher again.

After my senior year I was accepted into a good college. College was quite a challenge, but I gave it my all. You'll never guess where I am now.

I'm an English teacher, eighth grade. My dyslexia is still an obstacle to overcome, but it's not very much of a problem anymore. It's not half as bad as it used to be. Once in awhile I write a word wrong on the board while I'm teaching, but usually find my mistake and fix it. My students know I'm dyslexic, so if I mess up, they know the reason. Sometimes when I'm reading to my class, I get a smirk on my face and think, huh! In your face Miss Ivan!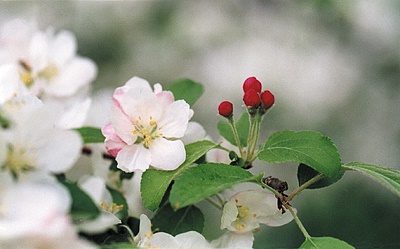 © April P., Newark, DE