A Lesson From Our Nations Heroes
July 18, 2013
There are some days that change everything. In the blink of an eye, every event occurring in the past, every moment, is silenced and is now irrelevant. What takes pertinence over these treasured memories is the future, which longs to be explored. I have been told that living for tomorrow is more valuable than existing only in the past. I of all people sincerely hope, I genuinely believe, in the accuracy of this statement.

Determination is a complicated word, often used inappropriately. People I encounter are so very quick to place this label on someone, while the ones who are truly worthy will not wish to be called as such. Few individuals intrinsically possess this quality. Others do not. One thing is certain: people who should be considered determined are now a rare commodity in our society today. They also truly understand the value of living for what is available now.

Our way of life, I am afraid, has become more about appearance than anything else. We see more importance, as we sometimes should, in how others perceive us. Although this is a commonly expressed concern in today's status-consumed world, I do not see us progressing any further without our people looking inside themselves and evaluating how they behave on a daily basis.

When I hear about the bullying issue in schools, as a student I immediately think back to the civil rights era. Where are the heroes or heroines who step in to defend the underdogs? Where are the people who are interested in making changes for the better? Our world, naturally, will never be "perfect." If that was the case, we would be a utopian system and, clearly, a lot worse off. Where are the Martin Luther Kings or Rosa Parks' of our generation? The ones who make change possible. Everyone knows that words have the power to help or damage someone's self-esteem. There are always unkind people but children and adults alike who participate in bulling behavior are not bad. Sometimes, they can even benefit from encouragement themselves. Many schools have incorporated ignoring techniques for children who seem to be bothering others. This is not always the indefinite answer. When educators and other school personal study bullying and its effects on young children, they learn about the types of people who are likely to be the bullies, bystanders, or victims. The bullies tend to have home-life struggles and aggression concerns affecting their classroom etiquette as well as low self-esteem. No wonder they enjoy bringing others down. The victims are often less social than children their age or different in various other ways. What cannot be found in your textbooks is how to act upon what is right. This is a concept which I can only hope teachers of today have acquired. When something is unjust, no one should stand by and not act. There should be no fear of how others will respond. No thought of anyone else whatsoever. Also think back to when this craze began in the first place. It did not feel as noticeable in our nation's past. People did what they had to. Because it was the right thing to do. Maybe we should take some of the lessons we learn in our American history classes and put them into action. We are being forced to sit through the tedious lectures anyway. Why not make the most of it?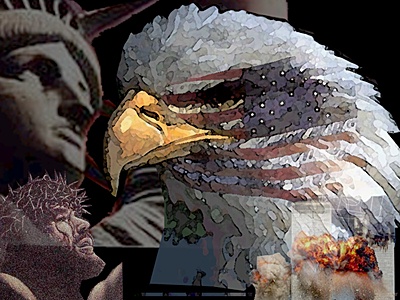 © Casey R., Lewis and Clark, MO