Killing Our Cousins
June 19, 2011
Between 2003 and 2006, deforestation in Indonesia reached 1.7 million hectares a year. To put that into perspective, one hectare is the size of 10,000 square meters. With that in mind, imagine 10,000 square meters multiplied by one million, and you've got a lot of dead trees. The destruction of rainforests was due to the increasing demand for palm oil, which, coincidentally, grew exceedingly well in places with climates similar to those of Borneo, Sumatra, and Malaysia. One of the more popular methods of clearing the forest is fire. Forest fires, as uncontrollable as they may seem, are capable of clearing large spaces of land idea for planting oil palms. Deforestation and destruction of habitat is partly due to a corrupt economic and political system that considers natural resources as a resource to be exploited for personal and political gain. In short, it owes its thanks to human greed.

In Borneo, the wild population of 300,000 Orangutans that inhabited its forest in 1990 now resides at only 45,000. In Sumatra, only 7,300 Orangutans live in the wild. At this rate, Orangutans can be expected to go extinct in the next 10 to 15 years. They aren't like rabbits; if you put two together, the next morning there won't be fifty baby Orangutans hopping around. One Orangutan gives birth once every 6 to 10 years, the longest inter-birth interval of any mammal. Because of the slow reproductive rate, when you kill 100 Orangutans, it could take decades before they would be able to repopulate. When a farmer sets a tree or two on fire with the hope of clearing land for their up-and-coming oil palm plantation, it's bound to spread fast. The minute it reaches those Orangutans it's already too late. Because they're tree-bound creatures, running isn't really an option. Hundreds of thousands of lives have fallen to the flames of careless forest fires. When a lone Orangutan stumbles upon a plantation, it's shot on the spot because it's seen as a pest. It's cruel and unjust, and needs to be stopped.

I can't tell you what to and what not to buy. I can't force you to quit eating delicious girl-scout cookies or make you join Greenpeace. My job is to make you aware of what happens every time you go to the checkout counter with your cosmetics and peanut butter in the basket. It's not a pretty situation, and it isn't an easy thing to fight. But if we don't fight it, we could not only destroy the remnants of one of our closest relatives, but we could lose the very lungs of our planet. Over the course of humanity, we've lost a number of species because of our need for sheltered lifestyles. Orangutans don't deserve to die because of our greed, and if we wipe out the trees we're just killing ourselves off. So please, exercise some abstinence when you encounter a girl-scouts' stand. Maybe you'll drop a size or two.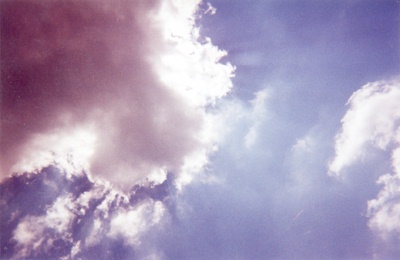 © Kena A., Huntsville, AL