The Need For Mass
May 3, 2013
Someone special loses touch with you. Tyrants and villains attack you for no fault of yours. Shields and swords are only for knights, so you go for the next best defense: muscle.
Working out becomes a need. Then, it is more of a routine. Then, it consumes you and is an addiction. Without your muscular shield and sword, villains would see right through to your fragile core.
Now what if this is you. This is not just some character in an essay. This is not just some person you have never met. People live like this all the time, but they are praised for success. The hurt they feel deep inside is not laid out for the world to see.
My boyfriend lives this way. He sees himself as a failure and destroys his body in pursuit of strength and endurance and invulnerability. Since he is so vulnerable, it is a cycle that can't end. Working out is his addiction. He has had multiple injuries and health issues, but these things never throw him off.
Every day, all times of day, there is the chance that someone you know is addicted to exercise and working out. The goal grows from losing a couple pounds to growing faster at running and lifting two-hundred pounds. It is a shell that covers these peoples' fragile interior. Health consciousness is the new highest danger to our health.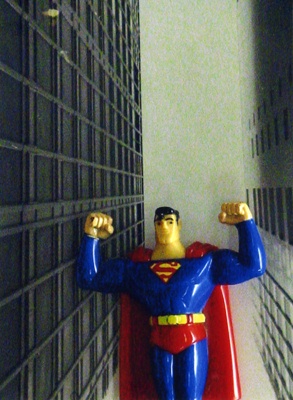 © Andy O., Highland Village, TX