Forward! To the New Year!
December 31, 2015
2015 has been a hard year for many of us. Schools will not be the same. Paris will not be the same. The eastern world will not be the same. We've lost so much, and as the new year approaches, some of us are wondering: What do we have left? Why should we go on? Is there any hope?
And I would like to tell you: Yes, there is. This isn't the end of the story.
Often I have to tell my youngest brother when we're watching a movie together that before we can have the happy ending, we have to have the conflict, the low point, the part where you want to cry. If we walk away in the middle of the movie, we'll never reach the happy ending. We'll be forever left with memories of that pain that we couldn't face anymore.
These days it seems like everyone is out for themselves. Only the strong survive. But there is strength in numbers. We need to come together, and say "we're not finished yet. We've had enough of this pain. We've had enough of neighbors, students, and family members shooting each other. We've had enough of people being left to die alone. That's not happening on our watch."
Let's put away our selfishness, and make a move for someone else. Let's change the world. While we may not make it perfect, we can make it a little brighter. While we may be persecuted for it, we will not be forgotten.
This new year, let's make a new resolution.
"There's some good in this world, Mr. Frodo. And it's worth fighting for." -Samwise Gamgee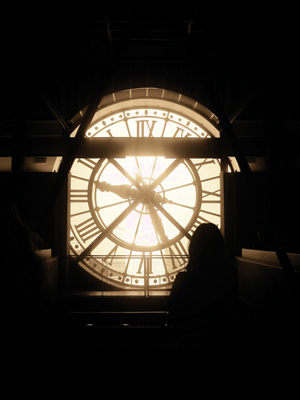 © Treza R., Kalispell, MT