Plagiarism
June 17, 2013
In today's contemporary and morally theoretical society, plagiarism: a piece of writing or other work reflecting such unauthorized use or imitation(Dictionary.com), is regarded with the same ethnical bias and consistency of speed-driving, illegal, but frequent. Two separate article: one by Robert Kolker on a famous incident of high school cheating (Cheating Upwards) and one by Malcolm Gladwell on the supposed material theft of intellectual material (Something Borrowed), both discuss similar arguments on the morality and reasoning of what is called plagiarism.


In regarding the "plagiarism" of both unique case scenarios, one must ask the big ethical question of what determines the "line that should be drawn between the right to copy and the right to protection from copying"- (Something Borrowed) Gathering from Kolker's briefing on an infamous cheating situation of Stuyvesant junior, Nayeem-Ahsan, the question isn't what he did, which has been answered, but why he did it and why what he did seemed wrong? Described as a friendly, popular-enough kid with "solid if unremarkable grades," Nayeem managed to text a series of multiple-choice answers from his Regents test before the very presence of a high-school proctor. A somewhat reasonable, if not unscrupulous motive for doing so, seems capitalistic, a method of ensuring future success, as he "expected help from others on future tests."


"Words belong to the person who wrote them." Unfortunately, Bryony Lavery did not understand the total severity of this, "borrowing" material from American psychiatrist, Dorothy Lewis's material on serial killers without reference. Regarding the script, which contained highly analogous references to her studies and personal character, Lewis remarked that she felt "as if someone had stolen her essence." "Copyright laws have been strengthened," as both the creative and the academic world have realized the severity of an intellectual right's for the protection of their material from unrestricted theft. However, the grand case of plagiarism is not always simple, as there are limits to how much of one's material is truly original and free to the public, as seen with Lavery, who had responded to the copyright accusation that she had not known that "she was doing the wrong thing" and had believed she was only using professionally Lewis's material to enhance the creative accuracy of her play.


Plagiarism is a highly serious matter with surprising versatility in legal definition and personal consequence, to the said person who is plagiarizing and the patron/s or subject from which the plagiarized material had been taken from.
Yet, while the plagiarism of Nayeem's situation appears deliberately linear, starting from the teacher who was obvious to his copying to the kids in turn who benefited from his cheating, playwright, Bryony Lavery, and psychiatrist, Dorothy Lewis, are caught a web crossing the lines and upright plagiarism are blurred in the conflict of intellectual property. What's surprising and accurate about plagiarism is only its ability to shock society into a state of righteous indignation, while also stretched by personal bias on originality and entitlement. Sometimes it is only safe to say that all humans are the products of the influences of their environment, deriving their own inspiration or creative efforts from the voices and actions of others before and around them.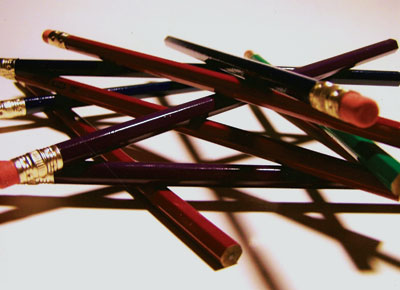 © Nicholas K., Weldon Spring, MO